We connect in life giving smaller groups to help one another follow Jesus.
When we do this, we find community with one another outside of our work and family – think of this as a "third-place" between work and home where you can find friendships that will challenge you!
We offer a variety of groups that provide encouragement, support, and biblical discovery for people in every stage of life and faith. Groups meet in homes, coffee shops, and other places people love to connect.
Whether you're new to Calvary or searching for what's next in your faith journey, there is group for you.
Lead a Group
If you have a personal relationship with Christ, a willingness to facilitate discussion, and a heart for connecting people, you can become a group leader. We are seeking individuals who love Jesus and want to help others draw closer to Him, and training will be provided.
Group Leaders
We've put together several resources to help you lead your group.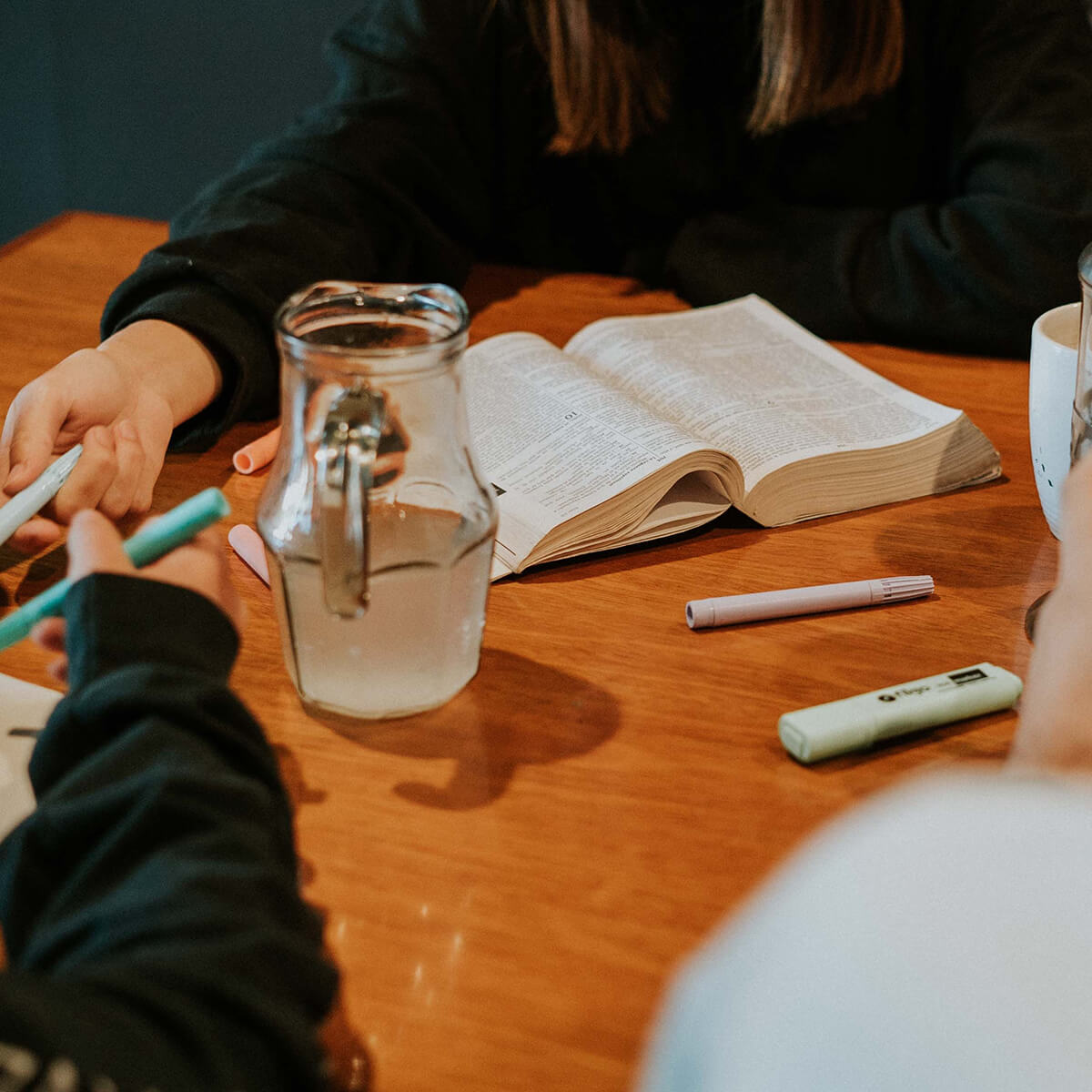 Life Groups
Browse the listing of open groups below. You can sort by topic, date/time, location, ages, and more to find one that works best for you. When you are ready to join a group, or if you would like to know more than what's listed, use the "Contact Group Leader" button, and they will get back to you as soon as possible.
Rooted
Rooted is an 11-week discipleship experience that brings people closer to God through group discussions, a prayer experience, a serving experience, and a celebration. Click the button below to learn more and sign up. Rooted is a great first step for those new to small groups!
Growth Groups
Throughout the year, we have a variety of care ministry groups that offer support during life's challenges and encouragement in the journey of faith. These groups are open to anyone in our community to come and participate, and childcare is available for all groups.
Looking for what's next?
If you're unsure which kind of group is best next for you, contact our groups team. We'd love to help!