No creed but Christ.
Calvary Christian Church does not require that members subscribe to a formal creed. The foundational basis of our unity are our faith in Jesus Christ, the Son of the Living God, and our adherence to the Bible as the inspired text for our teaching and the one sufficient source for governing congregational life. The following are merely intended to represent a quick overview of Calvary's perspective on key Biblical beliefs and questions.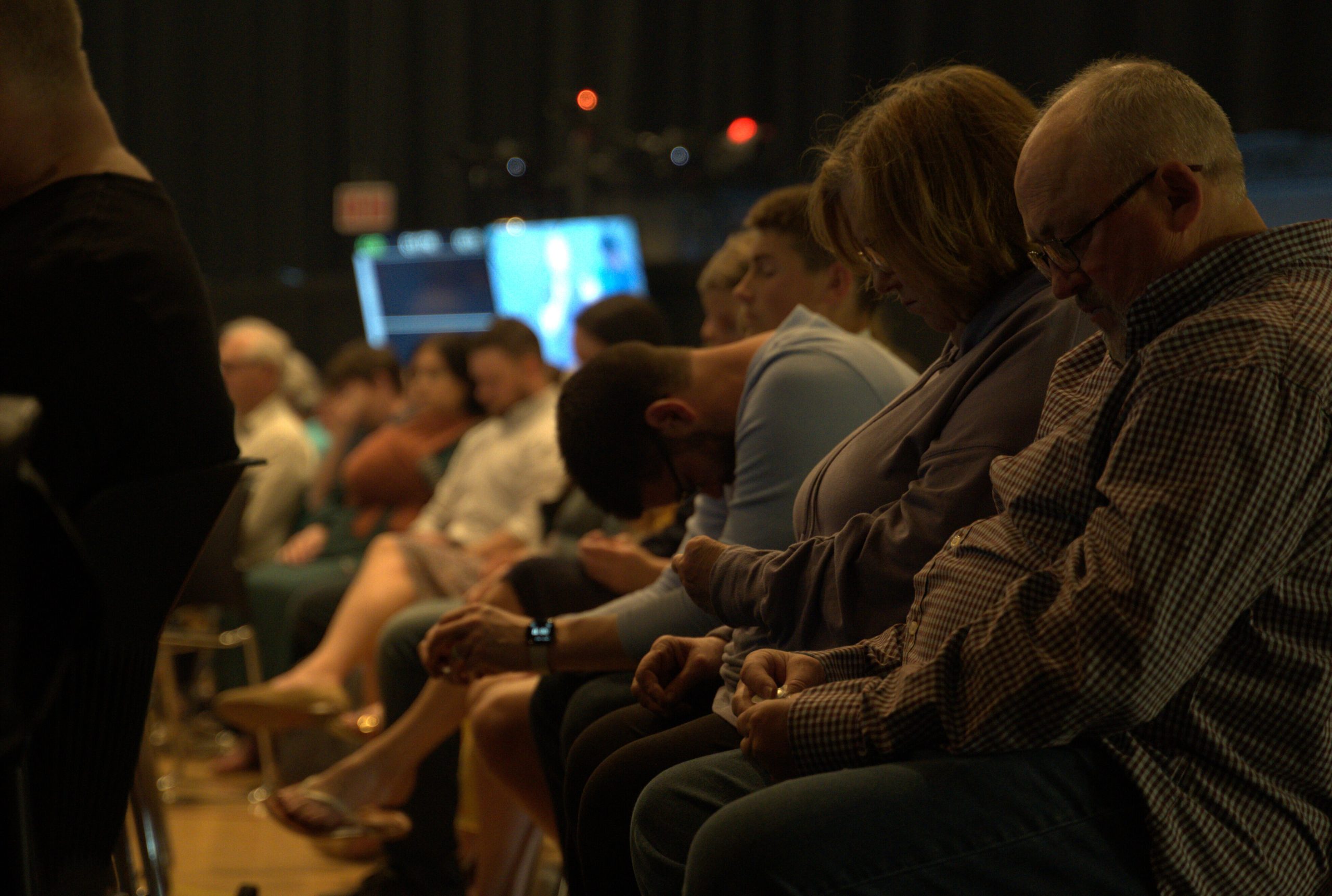 Unity
We seek a unity of understanding in the essentials of our faith, yet we do not suggest that we must agree on all things pertaining to our walk in Christ. On many issues we have the freedom to disagree. We do ask however, that all who accept and hold a leadership or teaching position at Calvary respect the following guidelines and resist any temptation to use their position as a forum from which to teach other views. Unity in the body depends upon harmony and mutual trust in leadership.
Who Is God?
The Bible teaches that God is Creator of our world, He sustains us, and He is Lord of our lives. (Genesis 1:1; John 1:1-4; Colossians 1:15-17; Matthew 22:37; Romans 10:9)
Who Is Jesus?
Jesus Christ is the one and only living Son of God and our Savior. Through Him, God opened the way of abundant eternal life through His death, burial, and resurrection to all who call on Christ's name. (John 3:16; John 14:6; Acts 4:12; Romans 10:13)
Who Is The Holy Spirit?
The indwelling Holy Spirit is God himself, encouraging, guiding, and transforming us in the way of Christ. (John 14:16, 26; Acts 2:38; Romans 8:26; 2 Thessalonians 2:13)
The Bible
The Bible is the inspired Word of God. It is the authoritative rule of faith and practice for Christians and the Church. (2 Timothy 3:16) Jesus instituted a new covenant with God that succeeded and transcended His former covenant with the people of Israel; hence we accept the Old Testament as preparatory to the New and we rejoice that we are related to God through the grace of our Lord Jesus Christ and not through the Law. (Romans 6:14; Hebrews 9:15)
Church Membership
We are a free and independent church under Christ's authority. Guided by a board of elders, we determine our own policies and practices in light of biblical expectations. The requirements for church membership are:
"Any person who sincerely believes that Jesus of Nazareth is the Christ, the Son of the Living God, and so confesses this faith before men, has shown repentance, and is immersed in water in the Name of the Father and the Son and the Holy Spirit…" And who continues in faithful discipleship "or by transfer of membership by an immersed believer in Jesus Christ from another congregation by letter or statements," when said individual makes their desire to become a member of Calvary Christian Church known to the congregation, they shall be considered a member of Calvary Christian Church.
Baptism
We observe the practice of baptizing the repentant believer by immersion in water, confident that this expresses the form and purposes of the New Testament precedent. The New Testament teaches that all believers receive the gift of the Holy Spirit in relation to their faith, repentance, and baptism. (Acts 2:38; Acts 19:1-6; I Corinthians 12:13; Romans 6:3-8; Matthew 28:19)
Ministry
We teach that "every member is a minister," since the New Testament teaches the ministry of all believers, recognizing that the Holy Spirit gives various and different gifts to the members of the body so that every member can make an effective contribution to the ministry of the church. (I Peter 2:9; Ephesians 4:11-12, 16; I Corinthians 12:4-31)
Worship
We seek to promote worship that is God – and – Christ-centered; celebratory and participatory. Our services could be described as "contemporary music and methods." It is characterized by Bible-centered preaching and teaching, prayer, the breaking of bread, and fellowship. (Acts 2:42)
Communion
We celebrate the Lord's Supper each Sunday, as we find the New Testament Christians did. In taking of the bread and the cup, we remember our Lord's sacrifice for us and we strengthen our relationship with Him. We practice an "open communion," that is, the communion service is open to all believers, not just church members. Participation is between the individual Christian and his Lord. (Acts 20:7; Acts 2:42; Luke 22:19-20; I Corinthians 11:23-28)
Missions
We are a missions-minded church. We send and support evangelistic and benevolent ministries in our community, in the U.S., and throughout the world. We encourage believers to accept the call to missions involvement and support them through generous offerings. A minimum of 10% of our annual general fund is earmarked for missions. (Matthew 28:18-20; Matthew 25: 35-40; Acts 16:9-10)
Prayer
We are a praying church. We pray daily to God fervent prayers of praise, confession, thanksgiving and petition. (2 Chronicles 7:14; I Thessalonians 5:17; Philippians 4:6; James 5:13-16)
Resources
We are dependent solely on the generosity and maturity of our own membership to supply our needs as well as those of our missions and benevolent ministries. God expects wise management of our money and resources in both our personal and congregational lives. We encourage the tithe (10%) as the minimum the Bible teaches us to return to the Lord. We understand the governing principles of stewardship to be that everything we have belongs to God. We do not hesitate to teach the principles of biblical stewardship, agreeing with Jesus that "where your treasure is, there your heart will be also." (Matthew 6:21; I Corinthians 16:1-2; Malachi 3:10; Leviticus 27:30)
Want to know more?
We would love to have a conversation and answer any questions you have. Fill out the EZ form and we'll be in touch soon!