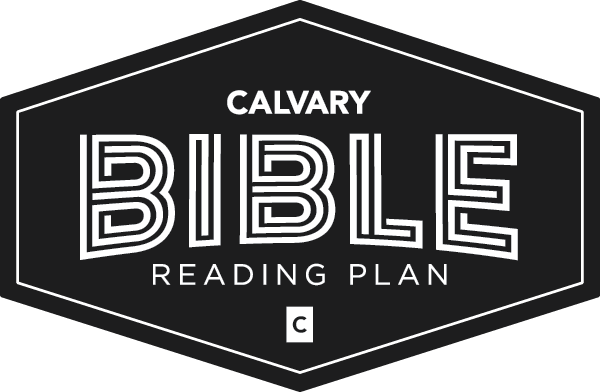 Start your journey.
Once again, we're committed to reading God's word together. Start your journey with us! For 2023, our reading plan will follow along with our year-long series titled "52: The Pursuit of Jesus."
Stay up to date on our Bible Reading Plan by printing off a copy of your own or downloading our Calvary App!
Why Read The Bible?
You can't have a close relationship with someone you never talk to. It's impossible. God's word – the Bible – is the primary way He speaks to us. And it's the absolute best way to discover how to follow Jesus on a daily basis. If you want to know more about God and His promises, reading the Bible is your next step.
Where Do I Start?
Reading the Bible can seem like a huge task if you've never done it – the language, the length, not knowing where to start. We want to make it easy for you to get started and build a habit of reading God's word. We recommend starting in the New Testament, with Jesus – all the rest ultimately points to him.
Need A Bible?
When looking for a Bible, look at any large book retailer for one in a version you're comfortable reading. Popular versions include the NIV, NRSV, NASB, or ESV. You can also pick up a free Bible at the Next Steps Center at any location this Sunday!